CITY PARK NEW ORLEANS
1 Palm Drive
City Park is as magical and unique as the city of New Orleans. The 1300-acre outdoor oasis has enchanted New Orleanians since 1854, making it one of the nation's oldest urban parks. Each year, millions of visitors stroll under the same historic oaks and picturesque moss canopies that served as the backdrop for dances, concerts and even gentlemanly duels or "affaires d'honneur" for generations.
Since Midnight Boheme launched its business full time, City Park has been one of the company's clients, designing a variety of collateral for the park and its many facets.
MEET PARKER
THE PARK RANGER
Midnight Boheme proudly designed a digital version of City Park's furry raccoon costumed mascot. Parker can be seen in many of the designs created for the city's official 1,300-acre public park!
​
AMUSEMENTS
Midnight Boheme has worked alongside the Director of Food and Beverage at New Orleans City Park for many years, designing a variety of playful imagery for go-cups, food truck vehicle wraps,
​
CITY PUTT BROCHURE
Midnight Boheme designed several trifold brochures for New Orleans City Park including City Putt, the park's miniature golf course, featuring Parker the Parker Ranger putting!
​
PARKER'S CAFE EXPRESS
LOGO DESIGN
One of the proudest projects Midnight Boheme developed with City Park was the Parker's Cafe Express logo for the recently opened cafeteria-style restaurant in the center of the amusement park. The logo sign hangs outside the entrance and the logo is printed on window clings on pasted to the glass doors.
​
BIRTHDAY T-SHIRT
Midnight Boheme designed this fun and brightly colored t-shirt design for birthday boys and girls whose parties are hosted at City Park!
​
PARKER'S AMBER ALE
City Park now features their own Amber Ale! The beer is offered in the amusement park and is poured into a cup featuring Midnight Boheme's handcrafted depression-era-inspired artwork.
Hanging on the beer stand is a poster design that Midnight Boheme developed along with a lengthy history description written by the designer describing the background of the park and its reason behind brewing its own brand of ale through Tin Roof Brewing Co. Stop by for a cold one today!
​
All images and content designed, created, and authored by Laura Kuhn | Midnight Boheme.
© 2018 MIDNIGHT BOHEME, LLC. All Rights Reserved.

BIRTHDAY PARTIES
BROCHURE
Trifold brochure for Birthday Parties hosted at New Orleans City Park in their very special birthday bungalow complete with catering!
​
CAROUSEL GARDENS
BROCHURE
Trifold brochure design for the Amusement Park and Storyland, City Park's amazing playground.
​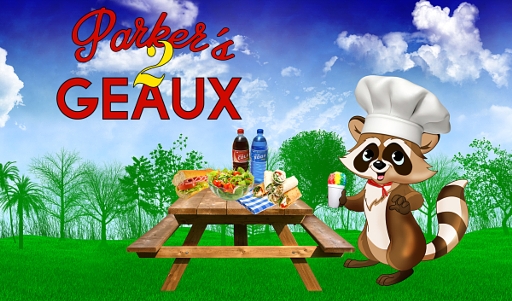 PARKER'S DEPOT
The train station is open and running at New Orleans City Park and the Midnight Boheme designed signage can be seen hanging over the station, noting "Parker's Depot." Choo-choo!
​
PARKER'S 2 GEAUX
Creating a vehicle wrap for one of the food trucks, Midnight Boheme worked with OPA Graphics in printing this locally-inspired van artwork that offers yummy food and cold drinks on the go!
​
CAROUSEL CAFE
The first vehicle wrap Midnight Boheme worked on was the Carousel Cafe for City Park which offers park-goers quick bites and cool beverages.
​
GRAPHIC DESIGN • BOUTIQUE CREATIVE • NEW ORLEANS
GRAPHIC DESIGN • BOUTIQUE CREATIVE • NEW ORLEANS