THE ENTREPRENEUR PACKAGE
• • •
PRINT
• • •
Business Cards
Brochures
Invitations & Cards
BRANDING
• • •
Logo Development
Packaging Design
Product Branding
DIGITAL
• • •
Custom Website
Social Media Outlets
E-commerce Site
Midnight Boheme offers small businesses the opportunity to communicate their company's culture, message, and mission through the development of visual brand assets. Graphic designers can create your story by making a memorable logo to establish an identity, a trust, a value and a marketing strategy.​
Color psychology, fonts and typography, and outsourced photography can help build your company's brand strategy and with continual and consistent use of these elements, a unified visual design message will be established for your business to attract customers and build your identity in the marketplace.​
In addition to designing your custom logo, Midnight Boheme offers The Entrepreneur Package which includes a Brand Identity Booklet containing all visual identity elements such as font, color palette, textures, and additional elements to establish your specific brand.​
Market yourself with a confident, consistent brand styling that is recognizable and memorable.​
Connect with your dream clients and customers.
Clarify the core of your values, voice, and vision.

Translate your unique business or special event into a professionally styled visual identity.
CHECK OUT HAPPY CUSTOMERS:
View Brand Identity Packages from past Clients.
MAKE YOUR MOUSE HAPPY.
Get Click-Worthy Website Designs.
Already have a website?
Get the digital facelift of web design with Midnight Boheme's ability to create, captivate, and click click BOOM!​
SPECIALIZING IN SMALL BUSINESS WEBSITES​
GENERATE TASTY VISUALS:
Get the best User Experience coupled with a unique creative process by working with Midnight Boheme, a true New Orleanian at heart whose muse is the city itself.
The culture and character of New Orleans is what drives Midnight Boheme's designs to capture the flare, the flash, the panache of New Orleans and its fabulous inhabitants.​
CAPTIVATE
WITH DIGITAL
CLICKBAIT:
Drive visitors to your customized website by allowing Midnight Boheme to use her skillfully willful way with words to build SEO-friendly and interest-grabbing live text that will compliment and convert your content into customers who want to click-thru and discover more!
CREATING KILLER BRAND EXPERIENCES
WITH PLENTY OF FUNK AND JOUJOU!
BENEFITS OF HIRING MIDNIGHT BOHEME:​
BUILT-IN SEO TO ATTRACT VISITORS:​
Your secure site will be created with SEO-friendly language and content so that search engines will be able to discover your website easily and help increase traffic to your pages.
COOKIN' UP CREATIVE CONTENT:​
Midnight Boheme does not use templates or pre-designed elements. Your site will be 100% authentic and original, customized to your designed brand identity.
RESPONSIVE SITE COMPOSITION:​
Your customized website is designed in various layouts as to fit any device screen when viewed.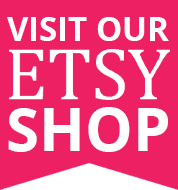 GRAPHIC DESIGN • BOUTIQUE CREATIVE • NEW ORLEANS