MULTIMEDIA PRESENTATIONS & VIDEOS
• • •
Midnight Boheme is proud to present commercial-style film production as part a creative service including promotional video spots, event or business logo reveals, slideshow presentations in PowerPoint or MP4 format, and award show two-thirds titles, bringing to life your company's vision in stylish and professional multimedia platforms.​
Midnight Boheme can work with your videographer or filmmaker to edit and stylize a presentation with pizzazz!
WYNDHAM
FRENCH QUARTER
The Wyndham French Quarter Hotel Property & New Orleans' Historic Neighborhood the French Quarter Video Promo
BOURBON AND BIDDERS!
The Historic New Orleans Collection's Caillot Circle special event promotional video for "Bourbon and Bidders!"
GOTOGIRLGINA
Spotlight Commercial for GoToGirlGina, New Orleans' Premier Bachelorette Party Planners
HAUNTEDNEWORLEANS.COM
Haunted New Orleans Official Website
"Then & Now" Presentation
on the History of Architecture in New Orleans
LAGNIAPPE-LIFE
Lagniappe-Life is an online store featuring gifts for weddings, home decor. and custom made merchandise for all occasions.
BOURBON ORLEANS HOTEL
The Bourbon Orleans Hotel Video Promo for the Happenings Channel
THE FRENCH QUARTER
BUSINESS ASSOCIATION'S
Passport to
the French Quarter
Spotlight Commercial
THE PASSPORT TO
THE FRENCH QUARTER
The French Quarter Business Association's Annual Summer Marketing Campaign Promotional Sponsor Video
KREWE OF BOO!
HALLOWEEN PARADE
The Krewe of BOO! New Orleans' Official Halloween Parade 2020 Commercial
T&M PRINTING
T&M Printing Business Solutions Commercial Spotlight Promo with vocal by Nikki Reyes of WGSO 990am
SWEET OLIVE SOAP WORKS
Promotional video "Made with Love, From New Orleans" for Sweet Olive Soap Works, a local handmade soap company
TRIXIE MINX PRODUCTIONS
SHOW PITCH
The Trixie Minx Productions "Minx Burlesque" Show Pitch Presentation to the Tabernacle in Atlanta, Georgia.
SWEET OLIVE SOAP WORKS
Spotlight commercial video for the handmade soapery company of New Orleans, Sweet Olive Soap Works, featuring new mockups of product artwork.
NEW ORLEANS
WEDDING PLANNERS
The premier wedding planners of New Orleans who also own and operate Beth's Flowers now promote this audio/visual video promo.
BETH'S FLOWERS
Fresh flowers from Beth's shop of floral specialties now features a special promotional video complete with audio and voiceover.
LEFT BANK
Brand new handcrafted Bourbon-Whisky called Left Bank features a new promotional video complete with audio and voiceover.
PRESERVATION TILES
Introducing Couch Coasters! The sturdy cork-backsided ceramic tile oversized coasters that can be flipped and used as a drink holder on any couch or sofa cushion!
ORLEANS COFFEE PROMO
Orleans Coffee promotional video for Expo app promoting the fresh gourmet coffee blends of New Orleans' own java experts at Orleans Coffee who roast beans daily and serve up the #perfectcup!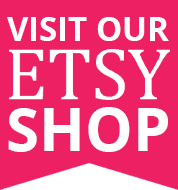 GRAPHIC DESIGN • BOUTIQUE CREATIVE • NEW ORLEANS