THE RECIPE FOR A GOOD LOGO
BE UNIQUE.
Avoid obvious design choices and clichés. Make your logo memorable.
BE ENTICING.
Your logo must appeal to your target audience.
BE TIMELESS.
Make your logos eternally relevant. Avoid trendy fonts and design elements that may go out of style.
BE SIMPLE.
Remember, less is more. Deliver one message with your design by focusing on a single, clear concept.
BE NEW.
Strive for boldness with your design. Don't follow trends, create them.
BE CONSISTENT.
Use your design to reinforce your brand.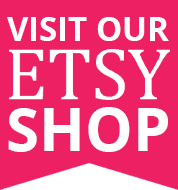 GRAPHIC DESIGN • BOUTIQUE CREATIVE • NEW ORLEANS