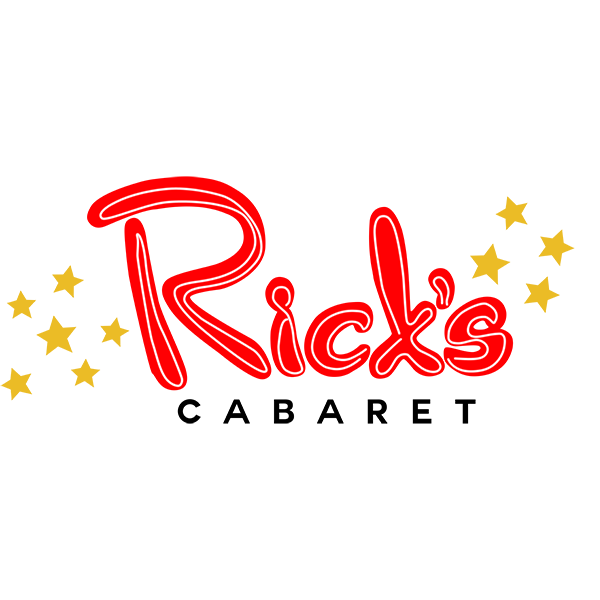 RICK'S CABARET
315 Bourbon Street
Rick's Cabaret is a high class gentlemen's club on Bourbon Street offering nightly adult entertainment in a beautiful sexy boudoir setting.
RICK'S SPORTING SALOON
CLOSED
Rick's Sporting Saloon recently closed its doors to reopen as a new venue. But in its heyday, the Saloon was a rootin' tootin' rodeo-esque adult lounge club with beer, booze, and big boobs!
PHOTO MANIPULATION
Since most dancers and patrons of a gentleman's club enjoy the discretion of anonymity and personal privacy, it can be difficult for a promotional marketing campaign to be developed using photographs of the actual environment of the establishment.
Thankfully, Midnight Boheme has the power of Photoshop where stock photos of models can be transposed over the empty stage of Rick's Cabaret on Bourbon Street and made to look like the actual dancers performing for tips.
This image manipulation ability allows content control and keeps identities secret while still able to promote the interior of a fabulous strip joint!
​
MEN-U
At the former Rick's Sporting Saloon, Men-U was a promotional campaign to "teach men how to be men" through burgers, wings, and booze.
​
MENUS & WEBSITE
Midnight Boheme had a blast designing the former Rick's Sporting Saloon website and menus which both featured colorful and titillating visual graphics to coincide with the venue's sporty, saloon-inspired adult entertainment.
​
MARKETING CAMPAIGNS
In promoting bachelorette parties at Rick's, Midnight Boheme worked with Zydeco Media to create several social media marketing campaigns using photo manipulation and stock images. The idea was to entice potential brides-to-be to host their bachelorette parties in the private upstairs room at Rick's which included a fabulous balcony overlooking infamous Bourbon Street. Once partying in the private room, the bachelorettes could practice their stripper moves on the poles and let their inner dancers set free in a safe and controlled environment.
​
All images and content designed, created, and authored by Laura Kuhn | Midnight Boheme.
© 2018 MIDNIGHT BOHEME, LLC. All Rights Reserved.

"BOOBZIE"
At Mardi Gras, folks enjoy a good koozie wrapped around their cold beer. Rick's Cabaret offered a novelty twist on the koozie called the "Boobzie" and Midnight Boheme designed promotional tent cards to grab the attention of Bourbon Street passersby to enter and enjoy!
​
LI'L DEVILS
During the 2016 Krewe of BOO! Halloween Parade, Rick's Cabaret sponsored one of the Kern Studios floats with the theme "Li'l Devils." Riding the devil-clad Mardi Gras-style float, the owners and associates of Rick's threw customized red t-shirts with the white Li'l Devils logo created by Midnight Boheme. It sure made for a memorable ride and a great throw to catch in the crowd!
​
TABLE TENTS
Almost every night at Rick's Sporting Saloon offered special deals, discount prices, or extra entertainment.
Midnight Boheme worked with the owners to develop a series of table tent cards to entice patrons to take advantage of the daily deals including Happy Hour, Two-Legged Taco Night, Mustache Wednesday, 5 Dollar Fridays, and food special such as Build-a-Burger, Turkey Legs, and Buffalo Hot Wings.
Whether the client needs something conservative or seductive, streamlined or super wacky, Midnight Boheme does not shy away from a good challenge and the opportunity to create a unique and eye-catching design!
​
T-SHIRTS
Rick's and Midnight Boheme also developed several t-shirt and booty shorts logo designs for sporting events, pole dancing lessons, and bachelorette parties.
​
GRAPHIC DESIGN • BOUTIQUE CREATIVE • NEW ORLEANS
GRAPHIC DESIGN • BOUTIQUE CREATIVE • NEW ORLEANS