"Laura really listens! I love working with her she brings my vision to life every time."
• • •
Chloe Watters
Ambassador Operations
Rick's Cabaret | Backspace Bar & Kitchen
"Laura is wonderfully creative, easy to work with, reliable, and a lot of fun."
• • •
Lisa & Rick Blount | Owners
Antoine's Restaurant
"Laura and I have been working together for 7 years on various design pieces for the annual New Orleans Halloween Parade, Krewe of BOO!, and all its spooktacular weekend events. Each year, she delivers fresh and imaginative designs that capture the spirit of festivities."
• • •
Brian Kern
Chief Spookster | Krewe of BOO! Halloween Parade​
"Midnight Boheme is a full service graphic designer who is full of creativity! The French Quarter Business Association has utilized their design services on gala invitations, promotional work, coupon booklets, maps, and much more. Laura is willing to bring to life a fully articulated and detailed project, as well as able to take a few directional ideas and create a completed marketable campaign. We would be happy to recommend Midnight Boheme to any business looking for a fresh approach."
• • •
Brittany Mulla McGovern
Executive Director | French Quarter Business Association​
"It's been an absolute joy working with Laura/Midnight Boheme! For the last several years she's created beautiful marketing materials for The Historic New Orleans Collection. Her Photoshop skills are incredible! She is careful yet efficient in her work, and she's been wonderfully patient with our design requests. Her work also provides a distinct energy that we needed. I am delighted to be among her clients."
• • •
Teresa Devlin
Marketing Manager | The Historic New Orleans Collection​
"Laura Kuhn's creativity and knowledge of the historic Bourbon Orleans Hotel and New Orleans in general is shown so exquisitely in the many flyers, posters, newsletters, and the Kings & Pawns and book which Laura authored. Laura's professionalism and incredible turn-around time frame will have the Bourbon Orleans coming back again and again for all our design needs."
• • •
Mark Wilson
General Manager | The Bourbon Orleans Hotel
"Laura is exactly what my business needed. After years of struggling with designers, Laura immediately saw my vision and made it happen. She really listened to me and worked with me to make a brand that I am proud to own."
• • •
Emily Manger
Soapmaker & Owner
Sweet Olive Soap Works​
"It is rare that you come across a talent like Laura. We have worked jointly with her and with our clients on a number of creative projects. Laura listens for the vision and gives back with creative images, branding and updated art. Laura earns my highest recommendation."
• • •
Kathleen Wilkin
Small Business Advocate | Safeguard
WGSO 990AM HAPPY HOUR
WITH NIKKI REYES
Spotlight Radio Interview with client T&M Printing with mention of Midnight Boheme's Creative Design Services​
"Our experience is based on several years of relatively constant digital and print design engagements covering a variety of unique client requirements. We have worked with a number of other graphic design partners and have found Laura's creativity, work ethic, flexibility and ultimate product to be second to none. She seems to have an endless bucket of creativity that she is able to translate limited and sometimes esoteric requirements into beautiful works of art that accomplish our business objectives."
• • •
James Lauga
President & Owner | Royal Carriages​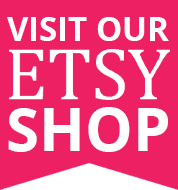 GRAPHIC DESIGN • BOUTIQUE CREATIVE • NEW ORLEANS