CUSTOM RESPONSIVE WEBSITE DESIGN
• • •
Midnight Boheme develops responsive web design by handcrafting captivating clickbait for your product, portfolio, or presentation through online features such as hosting, social media outlets, SEO (search engine optimization), e-commerce solutions and a blog.​
Midnight Boheme specializes in the digital facelift of click-worthy website for local businesses to create killer brand experiences.​
KREWE OF BOO!
• • •
Krewe of BOO! is the New Orleans' Official Halloween Parade and has grown to be a spooktacular weekend of Halloween-themed events, combining the magnitude of Mardi Gras with the macabre theatrics of All Hallow's Eve. Midnight Boheme has created a brand new stunning website dedicated to all things BOO!
HAROLD KLEIN MASTER BARBER
• • •
Master Barber Harold Klein, has been cutting hair since 1969. Establishing the in-house barbershop of the Royal Orleans Hotel over a decade ago, Harold welcomes the modern gentleman of all ages to his comfortable and tastefully decorated environment at 621 St. Louis Street in the French Quarter.​
GOTOGIRLGINA
• • •
Let GoToGirlGina make you look like a Rock Star Party Planner! GoToGirlGina offers pre-arranged party packages including transportation, accommodations, entertainment, drinks, dining, and security. Experience the culture, music, art, and cuisine of New Orleans during your party adventure by choosing from one of our pre-packaged parties.
ANTICA EVENTS
• • •
Ambassador Operations now offers a new event venue on Frenchmen Street called Antica Events, a professional collaboration of cuisine and cocktails, live music and burlesque entertainment for your special event.
THE PORCH & PATIO
WINE & BEER GARDEN
• • •
Located in historic Rivertown and surrounded by crepe myrtles and banana plant groves, The Porch & Patio Wine and Beer Garden features a delicious dining menu, featuring our award-winning debris fries!
SWEET OLIVE SOAP WORKS
• • •
Soap maker Emily Manger handcrafts each bar of soap using the traditional cold process method passed down through generations of her Louisiana ancestors. Handmade in New Orleans and beautifully packaged, Sweet Olive products are luxurious treats for people who love Louisiana and her culture.
T&M PRINTING
• • •
Printing Services Unlimited.
From pixels to final proof, T&M Printing offers the finest in service excellence, print solutions, advanced design, and mailing options including EDDM campaigns.
SHELLEY FARMS
LOUISIANA PREMIUM OYSTERS
• • •
Fresh from the bayou to the box, Shelley Farms produces premium Louisiana oysters. The family-owned business carefully harvests the freshest, highest quality shellfish with a passion for raising oysters in the fertile waters of the bayou.
LEFT BANK DISTILLED SPIRITS
• • •
Left Bank Straight Bourbon Whisky is the history of bourbon in a bottle. This spirit is distilled and aged on the banks of the Ohio River in Kentucky. Then it takes a winding journey by barrel on the river to New Orleans, where it is carefully married into small batches and bottled.​
NEW ORLEANS ZOMBIE RUN
• • •
The annual New Orleans Zombie Run features the Big Easy Rollergirls who have been infected with the living dead virus and transformed into Zombie Killers! Wear your bio-hazard suit, gas mask, or monster costume and join in the zombie-infested 2-mile race through the Warehouse District.
CHACO TRAVEL
• • •
CHACO Travel specializes in client-centered, tailor-made itineraries for families, students, organizations, and independent travelers alike to Cuba and Colombia. CHACO's thoughtfully curated itineraries take guests off the beaten path, while maintaining the comfort and reliability that guests require.​
WET WORK INC.
• • •
AQUATICS ARTISTRY
WET WORK features cutting edge aquarium and aquatic system design and installation, offering custom reef aquaria, freshwater planted systems, freshwater or marine ponds, and more.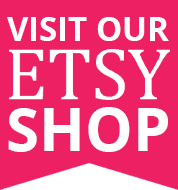 GRAPHIC DESIGN • BOUTIQUE CREATIVE • NEW ORLEANS