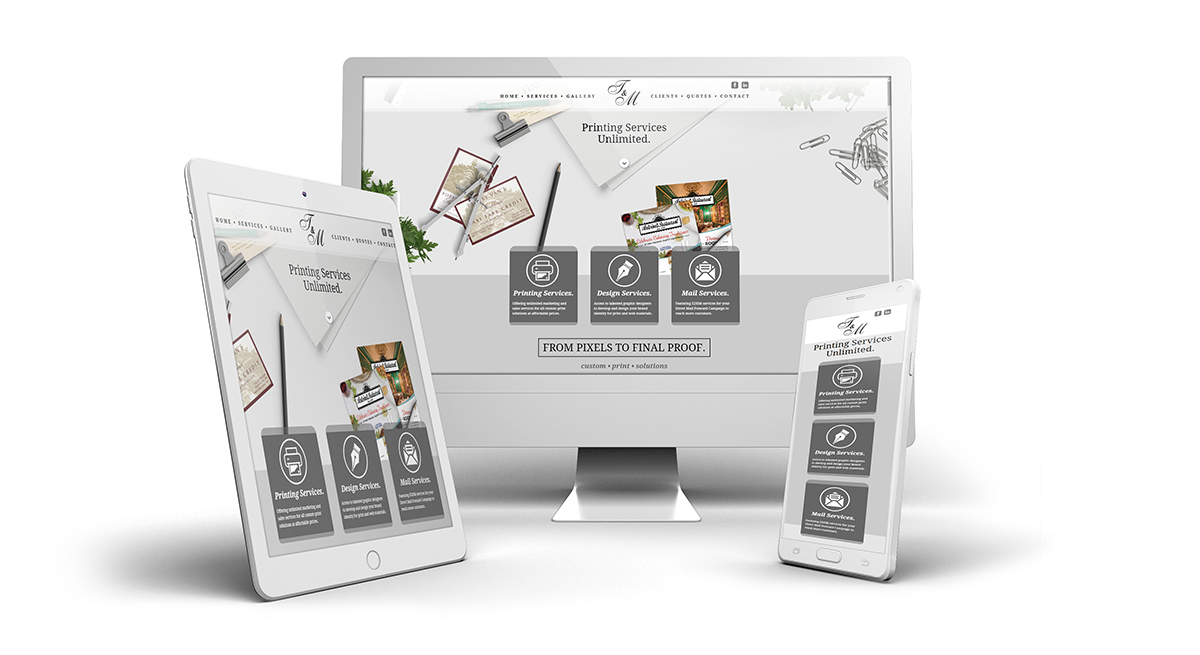 RESPONSIVE WEBSITE DESIGN:
T&M PRINTING
Printing Services Unlimited. From pixels to final proof, T&M Printing offers the finest in service excellence, print solutions, advanced design, and mailing options including EDDM campaigns.
LORD CHAZ PRESENTS...
Theatre! History! Vampires! & Ghosts! (Oh my!)
Lord Chaz, Master of the Macabre and Creator of the original French Quarter Ghost & Vampire Tours, now presents a re-vamped (pun intended!) tour company featuring the best paranormal storytellers, historians and street theatre performers that New Orleans has to offer.
HAROLD KLEIN
MASTER BARBER
Master Barber Harold Klein, has been cutting hair since 1969. Establishing the in-house barbershop of the Royal Orleans Hotel over a decade ago, Harold welcomes the modern gentleman of all ages to his comfortable and tastefully decorated environment at 621 St. Louis Street in the French Quarter.​
AMBASSADOR OPERATIONS
Owners of Backspace Bar & Kitchen, Rick's Cabaret New Orleans on Bourbon Street, the brand new NOLA Cantina on Frenchmen Street, and the newly opened Boot Scootin' Rodeo on Bourbon Street in the French Quarter of New Orleans, Ambassador Operations is a professional collaboration of nightlife, music venues, and restaurant and bar experiences
THE NEW ORLEANS
ZOMBIE RUN
The second annual New Orleans Zombie Run features the Big Easy Rollergirls who have been infected with the living dead virus and transformed into Zombie Killers! Wear your bio-hazard suit, gas mask, or monster costume and join in the zombie-infested 2-mile race through the Warehouse District.
MAISON SOULÉ
Recently rebranded from Café Soulé to the newly renovated and expanded Maison Soulé, bringing the South of France by way of Louisiana to the historic Soulé Mansion on St. Louis Street in the French Quarter, serving cocktails and local cuisine, and featuring a garden terrace and ballroom known as The Paris Room.
THE PORCH & PATIO
WINE & BEER GARDEN
Located in historic Rivertown and surrounded by crepe myrtles and banana plant groves, Porch & Patio features a delicious dining menu, featuring our award-winning debris fries! Cozy up to the eye-catching cypress backed bar to enjoy a selection of over 30 craft beers, wines on tap and spirits. Whether you're looking for indoor comforts, porch lounging or patio sitting, you can find it all. Food and drink specials, live local music and special events add the finishing touch to an amazing drink and dining experience.​
SWEET OLIVE
SOAP WORKS
Soap maker Emily Manger handcrafts each bar of soap using the traditional cold process method passed down through generations of her Louisiana ancestors. Handmade in New Orleans and beautifully packaged, Sweet Olive products are luxurious treats for people who love Louisiana and her culture.​
YES, YES LOVER
From bookmark to bedspread, Yes Yes Lover offers an elite selection of creatively written erotica for Him & Her. The digital literotica storefront features the work of authors Catalina Alexander, Jack Donald, and Vadka Lee, offering sex-rated short stories and adult poetry ranging from sophisticated smut to highbrow whoredom.
BACKSPACE BAR
& KITCHEN
Backspace Bar & Kitchen on Chartres Street in the historic French Quarter offering a speakeasy-like experience with cocktails and bar cuisine in a literary-themed atmosphere inspired by the infamous authors of New Orleans.
LOFLIN WEALTH
A Retirement Plan You Can Count On. With protected insurance investments and 100% tax-free retirement programs, Loflin Wealth builds no obligation blueprint strategies, so you will never lose money in the Stock Market. Invest in your future and capitalize in the upside of risk-free benefits and lifelong cash flow.
GoToGirlGina
Let GoToGirlGina make you look like a Rock Star Party Planner! GoToGirlGina offers pre-arranged party packages including transportation, accommodations, entertainment, drinks, dining, and security. Experience the culture, music, art, and cuisine of New Orleans during your party adventure by choosing from one of our pre-arranged packages.
SHELLEY FARMS
LOUISIANA PREMIUM
OYSTERS
Fresh from the bayou to the box, Shelley Farms produces premium Louisiana oysters. The family-owned business carefully harvests the freshest, highest quality shellfish with a passion for raising oysters in the fertile waters of the bayou.
All images and content designed, created, and authored by Laura Kuhn | Midnight Boheme.
© 2016 MIDNIGHT BOHEME, LLC. All Rights Reserved.
Krewe of BOO!
New Orleans' Halloween Parade Weekend
Krewe of BOO! is the New Orleans' Official Halloween Parade and has grown to be a spooktacular weekend of Halloween-themed events, combining the magnitude of Mardi Gras with the macabre theatrics of All Hallow's Eve. Midnight Boheme has created a brand new stunning website dedicated to all things BOO!
BLOODY MARY'S TOURS
& HAUNTED MUSEUM
Bloody Mary offers a unique interactive website for booking walking and van tours of the French Quarter and New Orleans cemeteries, plus a behind-the-scenes look at Bloody Mary's authentic Haunted Museum and Voodoo Spirit Shop on Rampart Street where you can book a séance, browse the voodoo store, or participate in a Midnight Ghost Hunt.
CHECK IT OUT!!!
With creative brand identity, Midnight Boheme develops responsive web design by handcrafting captivating clickbait for your product, portfolio, or presentation through online features such as hosting, social media outlets, SEO (search engine optimization), e-commerce solutions such as a digital storefront, and blog or e-newsletter options.​
Midnight Boheme lives a little crazy. Odd hours, exploratory designs, mysterious interests.
But this is what makes the Midnight Boheme design extraordinary. With plenty of funk and soul, the graphic designer specializes in the digital facelift of click-worthy website designs for local small businesses to create killer brand experiences.​
As an aesthetic wordsmith, Laura's cybermouth skills of copywriting offer an extra range of creative capabilities not always available by a single designer. Browse the notorious websites already created by Midnight Boheme to see a showcase of digital designs that will make your computer mouse happy.​
GRAPHIC DESIGN • BOUTIQUE CREATIVE • NEW ORLEANS
GRAPHIC DESIGN • BOUTIQUE CREATIVE • NEW ORLEANS