WYNDHAM FRENCH QUARTER
"BON TEMPS" GREETING CARD
• • •
The French Quarter Wyndham Hotel greeting card for arriving guests with a customized original poem called "Bon Temps," the French phrase for "Good Times!"
BOURBON ORLEANS HOTEL
"GOOD NIGHT GUESTS" CARD
• • •
Bourbon Orleans Hotel Housekeeping "Good Night Guests" poem to leave on the guestroom pillow during evening turndown service.
BOURBON ORLEANS HOTEL
GHOST SIGHTINGS LOG
• • •
The Ghost Sightings Log book for the Haunted History of the Bourbon Orleans Hotel, kept at the Concierge desk for guests to visit and write their ghostly encounters in the log or read other's ghost stories.
"SOUTHERN STYLE WINTERLAND"
• • •
A Holiday Poem "Southern Style Winterland" written by Laura Kuhn as part of a holiday greeting campaign for guests of the Jung Hotel & Residences and the Bourbon Orleans Hotel.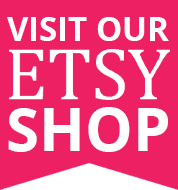 GRAPHIC DESIGN • BOUTIQUE CREATIVE • NEW ORLEANS