An independent designer
crafting New Orleans graphics
from pixel to print.



LAURA@MIDNIGHTBOHEME.COM
STUDIO OFFICE:
6221 S. Claiborne Avenue
Suite 203
New Orleans LA 70125
*by appointment only


Please note this is the mobile site view only. For additional information, please visit midnightboheme.com on a tablet or desktop.
HOURS OF OPERATION:
Like many artists, Midnight Boheme works odd hours, sometimes 9am to 5pm, and sometimes 5pm to 9am. Working hours depend on client deadlines and operational demand.
Email is the best form of contact, and Laura Kuhn promises to always respond to any inquiry within 24 hours.
To set a meeting, contact the designer directly. Office hours are by appointment only.
Midnight Boheme is a
New Orleans designer
handcrafting graphics
from pixel to print.
Midnight Boheme is a boutique creative graphic design company specializing in print and digital marketing designs for businesses and venues in New Orleans.
With an unbridled enthusiasm for all things New Orleans, Midnight Boheme is proud to contribute to the culture with projects inspired by the rich heritage and diverse nature of this city.
Midnight Boheme operates as a solopreneur in a private Uptown studio office with state-of-the-art resources. Contact designer Laura Kuhn for a free consultation.
CUSTOM LOGO DESIGN
Symbol or wordmark recognizable in entrepreneurialism and other forms of identity and branding.
PROMOTIONAL FLYERS, POSTERS, RACK CARDS + BROCHURES
Marketing materials for print including magazine advertisements, invitations, and signage.
DVD + CD ALBUM COVERS
Artwork portraying the style and ambience of musical or literary work including junket materials and press release ads.
RESTAURANT + BAR MENUS
Stylish menus for food and beverage venues including cocktail lists, holiday cuisine, and catered events.
SOCIAL MEDIA CAMPAIGNS + DIGITAL MARKETING
Online marketing ads such as Google, Facebook, Instagram, Twitter, and Pinterest.
MULTIMEDIA PRESENTATIONS
Slideshows such as PowerPoint and Flash animation in stylish and professional presentation platforms.
PHOTO MANIPULATION
Doctoring old images and repairing damaged photos, combining two pictures seamlessly into one, and remastering color and visual transition.
CUSTOM WEBSITE DESIGN
Interactive and responsive web design on a CMS platform which allows the client to edit the content within the customized design.
PROJECT INQUIRY: Make contact. Email the designer your project idea and arrange a consultation.
CREATIVE BRIEF: Define the project by completing a Creative Brief which outlines the type of project and its format, materials, and content.
QUOTE + DEPOSIT: Submit a non-refundable retainer to the designer as the design process begins.
PRESENTATION + REVIEW: Receive the designer's creation of the project in PDF format for analysis. Review and make notes of changes, edits, etc.
PUBLISH, PRINT + POST: Upon completion, the artwork will be approved. When final payment is received, the hi-res print-ready files are uploaded to a private Google Drive folder for access.
Midnight Boheme is a proud member of the French Quarter Business Association.
Midnight Boheme is a proud member of the French Quarter Business Association.
Midnight Boheme works in collaboration with The Von Mack Agency.

Midnight Boheme does not use templates. All designs are handcrafted and 100% original. In addition, the artist has access to a plethora of stock photography and design resources to use as tools of the trade.
Midnight Boheme is highly influenced and inspired by New Orleans and the city's unique culture. As a fellow New Orleanian, Laura Kuhn captures the iconic New Orleans flavor in her artwork.
WHY HIRE MIDNIGHT BOHEME?
Midnight Boheme has the capability to craft commercial designs using professional software and using state-of-the-art equipment that delivers print-ready files delivered per request.
Midnight Boheme creates every project as a potential portfolio piece. That means the designer, Laura Kuhn, cares about making the most beautiful pieces possible. As a boutique graphic design company, Midnight Boheme ensures quality work as a labor of love.
VIEUX CARRÉ COMMISSION FOUNDATION
Midnight Boheme is a proud member of the Vieux Carré Commission Foundation.
TESTIMONIAL:
"It is rare that you come across a talent like Laura. We have worked jointly with her and with our clients on a number of creative projects. Laura listens for the vision and gives back with creative images, branding and updated art. Laura earns my highest recommendation."
• • •
Kathleen Wilkin
Small Business Advocate | Safeguard
TESTIMONIAL:
"Midnight Boheme is a full service graphic designer who is full of creativity! The French Quarter Business Association has utilized their design services on gala invitations, promotional work, coupon booklets, maps, and much more. Laura is willing to bring to life a fully articulated and detailed project, as well as able to take a few directional ideas and create a completed marketable campaign. We would be happy to recommend Midnight Boheme to any business looking for a fresh approach."
• • •
Brittany Mulla McGovern
Executive Director | French Quarter Business Association
TESTIMONIAL:
"Laura Kuhn's creativity and knowledge of the historic Bourbon Orleans Hotel and New Orleans in general is shown so exquisitely in the many flyers, posters, newsletters, and the Kings & Pawns and book which Laura authored. Laura's professionalism and incredible turn-around time frame will have the Bourbon Orleans coming back again and again for all our design needs."
• • •
Mark Wilson
General Manager | Bourbon Orleans Hotel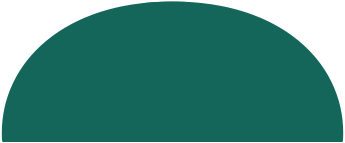 Midnight Boheme is a proud member of MSWIT (Mid-South Women in Tourism).
MID-SOUTH WOMEN
IN TOURISM
TESTIMONIAL:
"Laura and I have been working together for 7 years on various design pieces for the annual New Orleans Halloween Parade, Krewe of BOO!, and all its spooktacular weekend events. Each year, she delivers fresh and imaginative designs that capture the spirit of festivities."
• • •
Brian Kern
Chief Spookster | Krewe of BOO! Halloween Parade​
TESTIMONIAL:
"It's been an absolute joy working with Laura/Midnight Boheme! For the last several years she's created beautiful marketing materials for The Historic New Orleans Collection. Her Photoshop skills are incredible! She is careful yet efficient in her work, and she's been wonderfully patient with our design requests. Her work also provides a distinct energy that we needed. I am delighted to be among her clients."
• • •
Teresa Devlin
Marketing Manager | The Historic New Orleans Collection
TESTIMONIAL:
"Laura really listens! I love working with her she brings my vision to life every time."
• • •
Chloe Watters
Ambassador Operations
Rick's Cabaret | Backspace Bar & Kitchen
TESTIMONIAL:
"Laura is exactly what my business needed. After years of struggling with designers, Laura immediately saw my vision and made it happen. She really listened to me and worked with me to make a brand that I am proud to own."
• • •
Emily Manger
Sweet Olive Soap Works
GRAPHIC DESIGN • BOUTIQUE CREATIVE • NEW ORLEANS
GRAPHIC DESIGN • BOUTIQUE CREATIVE • NEW ORLEANS